Kids brains are tired, and children of all ages need some time out each day to go "unplugged" from the world to relax and focus.
Meditation offers this break and helps kids function more effectively and clearly. Here are some major benefits any kid can experience with practicing meditation for about a month.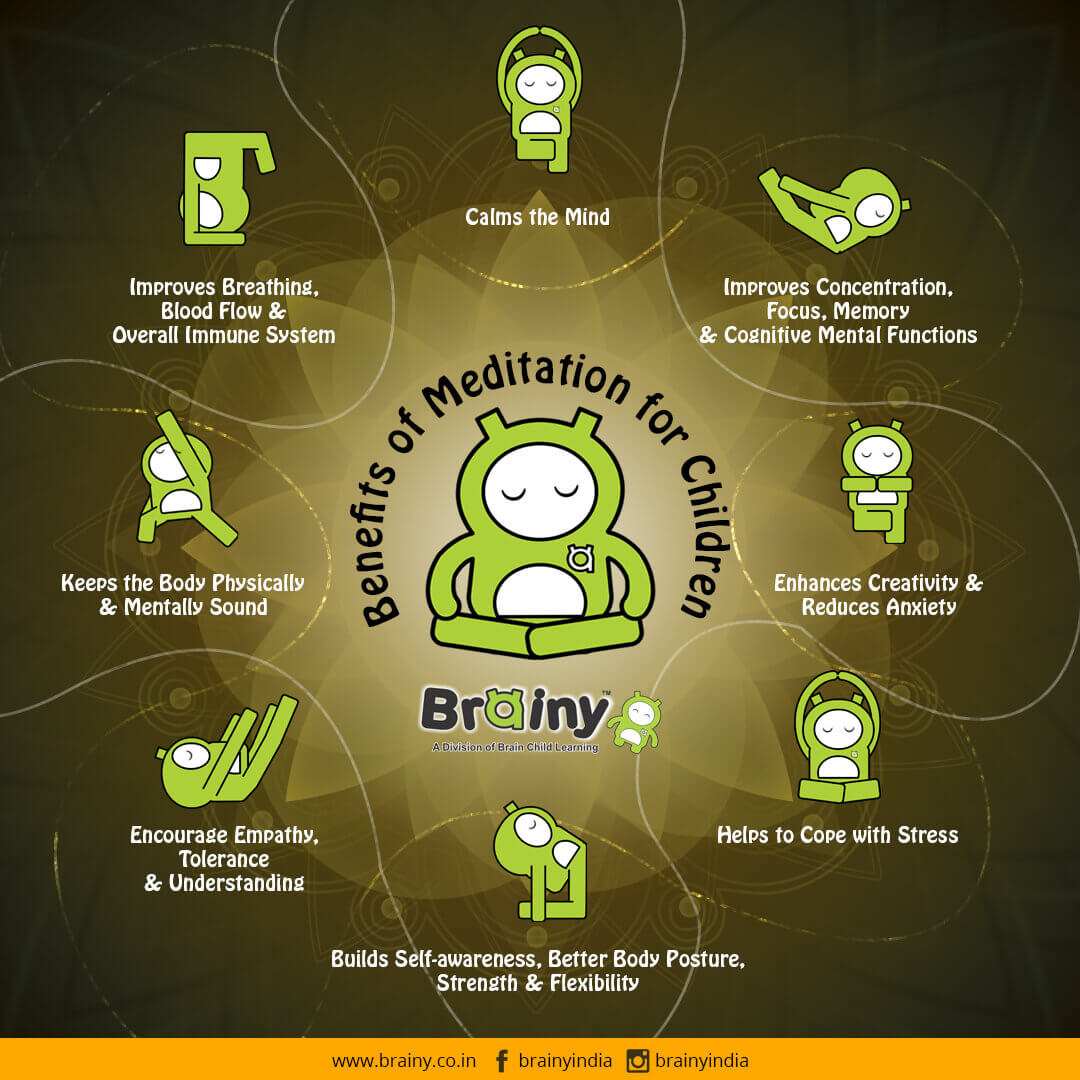 These are some basic benefits that any kid can leverage even after practising meditation for a month. Average time a child can invest on meditating everyday is around 20-30 minutes.
Apart from mental and physical benefits mentioned above, meditation also assists in shaping the mindset of a child improving their psychology.